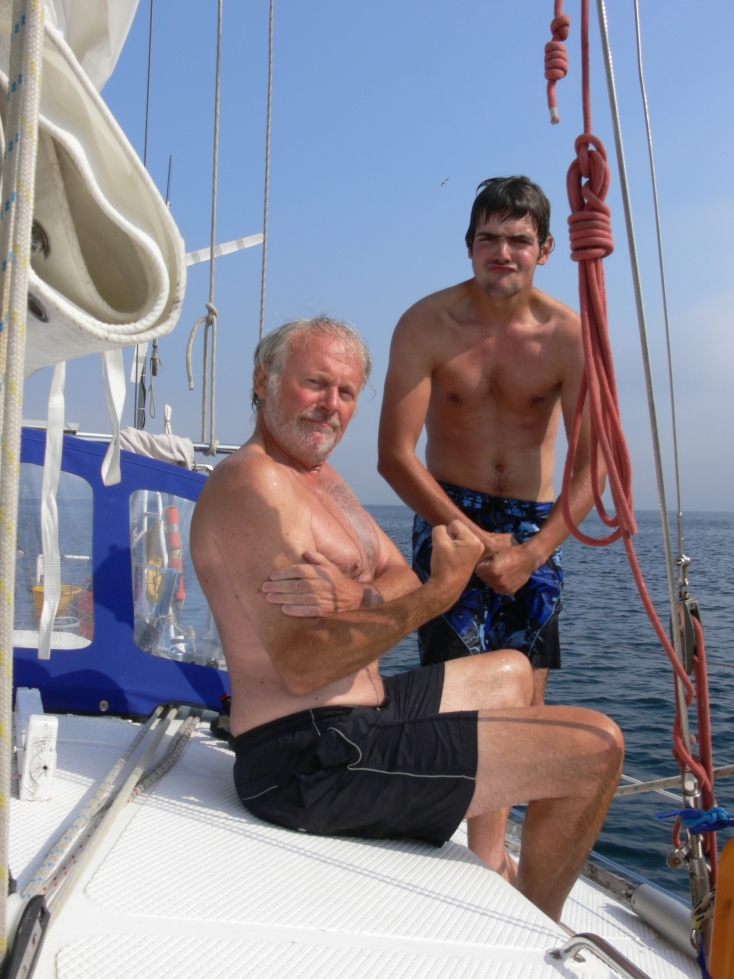 It was a lovely afternoon in Rio de Muros, sun was shining, it was warm and pleasant. Simon, the skipper, had a feel for a swim. As he usualy does, without any warning, he stood up and dived into the water, shouting: "OOOO the water is lovely and warm, beautiful!!!"
Rich looked at the water with suspicion, and asked: "Is it really?", "OOO yes" said Simon.
Rich and Si looked at each other, put swimming shorts on and got ready to jump in...
Turn volume up on your computer and listen to what Rich thinks about beautiful water of Rio de Muros