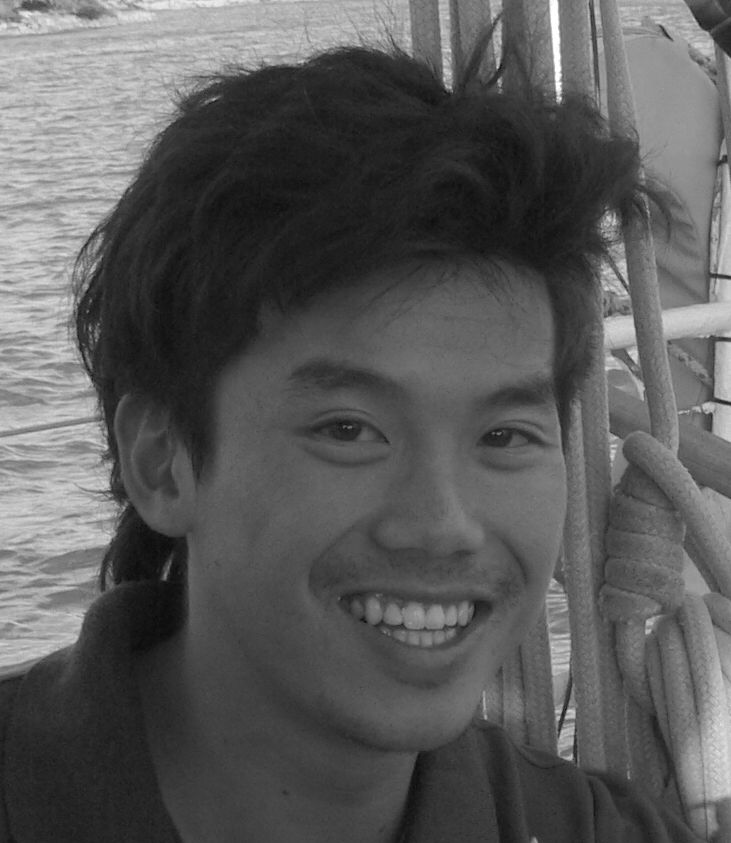 Marty Quang Duong professional super yacht crew, dive master, retired accountant about Atlantic crossing April-June 2012.
I sailed with Simon Smith as skipper aboard Black Arrow crossing the Atlantic from Bermuda to Spain with a stopover in Azores. Both Simon and the crew aboard made the experience memorable and highly enjoyable. Whilst aboard, I felt Simon was extremely knowledgeable about ocean sailing and his emphasis on ensuring the safety of both crew and vessel allowed myself to be confident in the development of my sailing skills as well as the boat's safe passage. (Even when the wind beating 40+ knots heavily against us!) Simon was always very happy to pass on tips and advice regarding seamanship as well as share many of his great stories during his time at sea. If anyone is even considering hopping aboard the Black Arrow, I highly recommend that they do so as the vessel is run extremely well.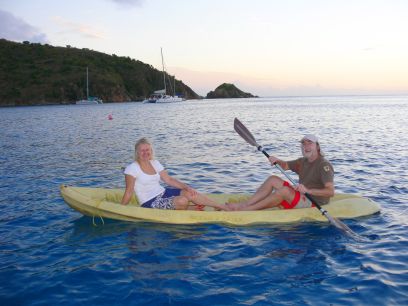 Margarethe and Waldemar (both 56)
We spent all together 14 weeks on Black Arrow during her circumnavigation 2009 – 2012 (South Pacific, South Atlantic and Caribbean)
Sailing on board BA gave us opportunity to fulfil our dream of the long distance cruising and visiting exotic places. Due to our profession and limited holidays we left and came back few times and it was always like coming back home. Whether it was an island hopping in French Polynesia or Atlantic crossing from Cape Town we always had feeling of being an important part of the enterprise. On board of BA we carried out our tasks under gentle supervision of the skipper. Simon is a great instructor always calm, patient and taking every opportunity to improve our understanding and skills. The lonely night watches were the greatest experience maybe because we felt safe on board of BA in the middle of the elements.
Francis Casson, Atlantic Crossing 2006: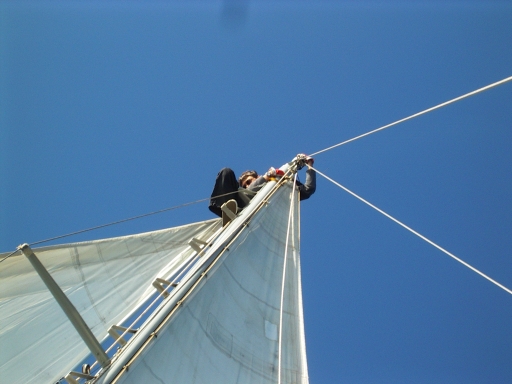 "My trip from Lymington to Antigua on board Black Arrow was a rich, rewarding, challenging, and exciting time.
My prior ocean sailing experience was quite limited but I learnt a massive amount and soon became an integral member of the crew. Simon is exactly what you want in a skipper: Massively experienced with unquestionable judgement, calm yet decisive in a crisis, and good humoured afterwards. In addition to the sailing there was plenty of time to see new places and have fun.
My top tip: Pick up some of the super strong seasickness tablets they sell in Spain!"
Peter McGrath, RYA yachtmaster offshore: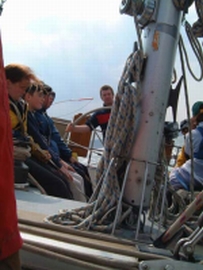 ''...Simon's instruction on a 67 foot Challenge yacht was the most memorable 1300 miles of my sailing career.
He doesn't just teach sailing, he teaches true seamanship and has a relentless emphasis on safety aboard the yacht. 'Every time I step aboard a yacht I remember Simon's emphatic: 'If you sail for long enough, one day a yacht will try to sink on you...
'That's one of the most valuable thoughts I keep in my head whether I'm out for an afternoon potter out of my home harbour or leading a night watch on a 70 foot Ocean Youth Trust boat.''
Sarah Leyland, age:14, RYA Competent Crew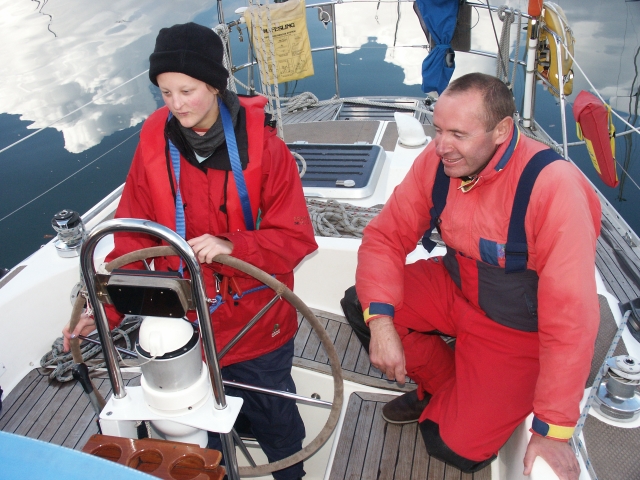 After a week of Simon's own boat instruction with her mother, three brothers and sister:
''I thought the way Simon taught us was really good. It wasn't like he was telling us what to do on a teacher-pupil level, he showed so you thought, 'yeah I could do that'. I really enjoyed doing short turns. We all had a go at it, and now I know if I ever really had to use it, I'm sure I could. It was my first time on the boat as crew and there was loads of stuff to do. Before we set off, Simon would tell Mum what we were going to do and then she'd pass instructions on to us.''